Green Building certification consulting
Why is green building important?
Green Building is an important factor for sustainable development when we are facing undeniable impacts of climate change. Meeting human needs while limiting the negative impacts on the ecosystem is the main objective of Green Building. Furthermore, there are many tangible benefits in the immediate and short term for developers and building owners. The extra cost for a green building is smaller than what is generally perceived (overseas research suggests 0-12.5%, where 12.5% was for a zero carbon building) and the first few Green Building projects in Vietnam are showing that the cost of Green Building is following these overseas trends. Green Building Benefits include:
Energy consumption 25-30% less compared to a standard code compliant building
Reduced water consumption
Less waste and emissions
Better management and maintenance
Savings for ongoing running costs 10-25% higher mental function and memory when they have access to external views
Students achieve 5-14% higher test scores with access to natural daylight 11% increase in staff productivity with adequate ventilation
Occupancy rates, rental returns and resale price consistently higher than standard stock buildings
So even from a monetary perspective, Green Building has been shown to have reasonable returns on investment, to save in the long run on operational costs and also give developers and building owners a significant edge in this competitive market.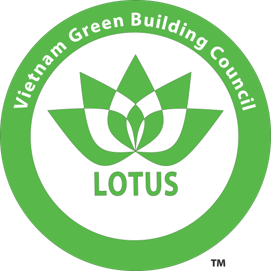 LOTUS: is a set of voluntary green building rating systems developed by Vietnam Green Building Council (VGBC), a project of the non-profit Green Cities Fund, based in California, USA. I LOTUS is developed based on established building physics science to evaluate the environmental performance from a whole building perspective, over a building's life cycle.
LOTUS now cover almost all building types and project scopes, including:
Learn more: https://vgbc.vn/en/lotus-en/rating-systems/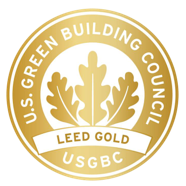 LEED: LEED (Leadership in Energy and Environmental Design) is the most widely used green building rating system in the world. Available for virtually all building types, LEED provides a framework for healthy, highly efficient, and cost-saving green buildings. LEED certification is a globally recognized symbol of sustainability achievement and leadership.
LEED is for all building types and all building phases including new construction, interior fit outs, operations and maintenance and core and shell
https://www.usgbc.org/help/what-leed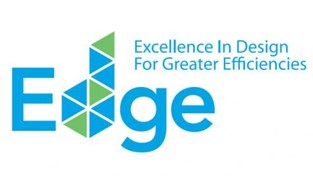 EDGE is a green building certification system focused on making buildings more resource-efficient.
EDGE enables developers and builders to quickly identify the most cost-effective ways to reduce energy use, water use and embodied energy in materials

The BCA Green Mark Scheme was launched in January 2005 as an initiative to drive Singapore's construction industry towards more environment-friendly buildings. It is intended to promote sustainability in the built environment and raise environmental awareness among developers, designers and builders when they start project conceptualisation and design, as well as during construction.