Designbuilder is an energy simulation software for buildings, developed by Designbuilder Software (United Kingdom) limited company.
Designbuilder is energy simulation software for buildings using the most advanced and accurate Energyplus calculation kernel available today with a simple, intuitive interface. Designbuilder was developed to help architects and engineers optimize design solutions easily on the basis of harmonizing the interests of investors at each design stage through extremely useful tools.
DesignBuilder enables you to
Easily compare design alternatives.
Optimize your design at any stage with client's variable objectives.
Model even complex buildings quickly.
Effortlessly import existing BIM and CAD design data.
Generate impressive rendered images and movies.
 Simplify EnergyPlus thermal simulation.
DesignBuilder combines advanced energy simulation with the fastest modelling technology on the market so that architects, engineers and energy assessors can reduce a building's impact on the environment.
Since 2015, Vilandco has been appointed by Designbuilder Software (United Kingdom) limited liability company to be the agent in Vietnam market including sales, technical support and software training for the customers in Vietnam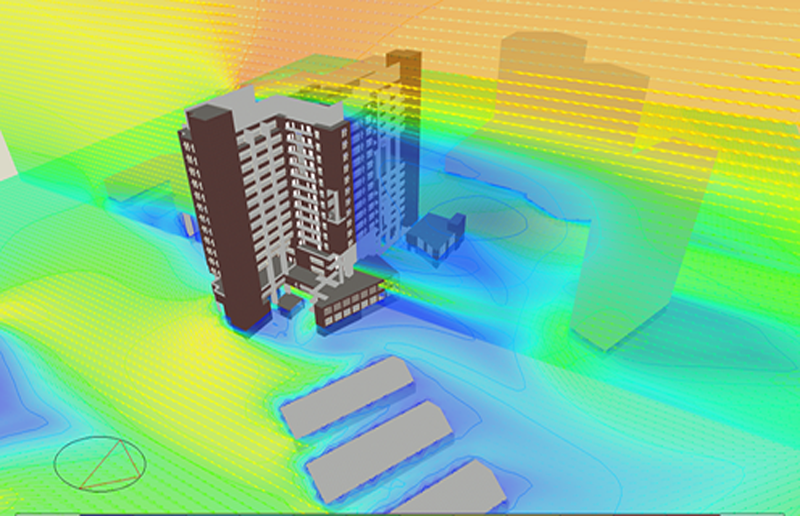 DesignBuilder software packages
A completely modular solution, DesignBuilder comprises a core 3-D modeller and 10 modules which work together to provide in-depth analysis for any building.  Every module fully integrates with its counterparts, so you can pick individual modules or choose one of our packages.
Our software packages contain the most common module combinations for each class of user as shown below. Modules can also be purchased separately and a site network license with any combination of modules is also available. Click on the module name or the job role for more information.
Packages
For Architects – if you're designing a renovation or new build project, DesignBuilder is perfect for early design stage simulations.
For Engineers – minimise the 'energy gap' for your clients with DesignBuilder's advanced modelling.
For academic institutions – around the world use DesignBuilder for teaching since it's easy to learn and research since it's so powerful.
Modules
3-D Modeller – The core module, our efficient 3-D building modeller.
Visualisation – Visualisation: Stunning rendered images and site shading analysis.
Certification – EPCs and Part-L2 calculations in UK and Ireland.
Simulation – EnergyPlus simulations for energy and comfort analyses.
Daylighting – Reports daylight factors and illuminance using Radiance.
HVAC – A powerful and flexible interface to EnergyPlus HVAC.
Cost – Early stage building cost estimation.
LEED – LEED EAp2 and ASHRAE 90.1 calculations.
Optimisation – Multi-criteria optimisation to help meet design goals.
Scripting – CustomiseEnergyPlus simulations using EMS or FMU.
CFD – Computational Fluid Dynamics calculates distribution of air properties in and around buildings.