Green Building Certification Consulting
Now more than ever, sustainable development is at the heart of most businesses across the globe. 
VILANDCO provides green building certification consulting services — where support is given to clients (i.e., individuals and/or businesses) that are on a hunt for optimal solutions. VILANDCO helps value-add to the client's project according to their specified requirements and goals; while increasing work-study productivity, and deriving cost benefits (e.g., construction costs). Other services include construction management, as well as operation and maintenance for projects. 
During the project implementation phase, VILANDCO works closely with all relevant parties from start to finish — even after the project is certified — to reap the highest efficiency for the project in terms of management, performance, and costs.
VILANDCO's Green Building Certification Consulting Services include: 
Evaluation of the feasibility study for the project (FS)

Green building certification consulting

Basic and advanced acceptance for the project (CxA)

Energy simulation

Project life cycle assessment (LCA)

Consults on Green Building certifications including certification systems:

LEED, LOTUS, EDGE, GREEN MARK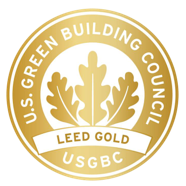 LEED is the green building rating system of the United States Green Building Council (USGBC), and is the most widely used green building rating system in Vietnam and the rest of the world.
LEED is applicable to all types of buildings and phases of construction, including new or renovated buildings, existing buildings, interior spaces, zoning, single dwellings, or low-rise apartment and housing projects.
Certification levels include: Certified, Silver, Gold, and Platinum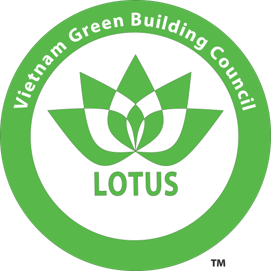 LOTUS is a green building rating system by the Vietnam Green Building Council (VGBC). LOTUS was developed based on the green building evaluation system of other countries, with added criteria to suit the climate and market conditions, as well as the technical standards of Vietnam.
LOTUS spans almost all building types and project scopes, including new constructions, existing buildings, interior spaces, and small-scale projects.
Certification levels include: Certified, Silver, Gold, and Platinum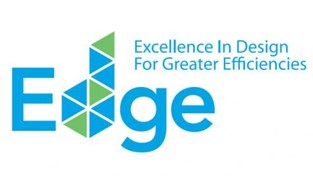 EDGE is a project evaluation system of IFC, a member of the World Bank Group.
EDGE is a quantitative tool that helps projects optimize design and increase profits, while minimizing harm to the environment.
EDGE focuses on energy, water, and materials. It is applicable to all building types, such as new construction — from renovation to operating works.
Certification levels include: Certified, Advanced, and Zero Carbon

BCA GREEN MARK is the green building rating system of the Singapore Ministry of Construction; Building and Construction Authority (BCA). 
Green Mark assesses the environmental impact and performance of a building. It includes all kinds of new constructions, such as works in operation, interior space projects, urban projects, and more. 
Certification levels include: Gold, Gold Plus, and Platinum