Training Program Overview – Archicad
VILANDCO is also the ARCHICAD training center of GRAPHISOFT in Vietnam. The courses at the center all meet stringent quality criteria. The teachers have a lot of experience in supporting training and working in large enterprises. Our training center is implementing training courses for users wishing to use ARCHICAD software proficiently from beginner to advanced. The content of the program was developed by ARCHICAD experts in Vietnam on the basis of the Graphisoft training program and adjusted to the requirements in Vietnam.
GRAPHISOFT's training program 
Courses are built to international standards, certified and authorized by GRAPHISOFT
The trainers have a lot of experience
The trainers have experience in teaching and using the software in practice, certified by GRAPHISOFT Professional and GRAPHISOFT BIM manager.
GRAPHISOFT certification
Students who complete the exam after completing the course will receive an official certificate from GRAPHISOFT and be globally recognized.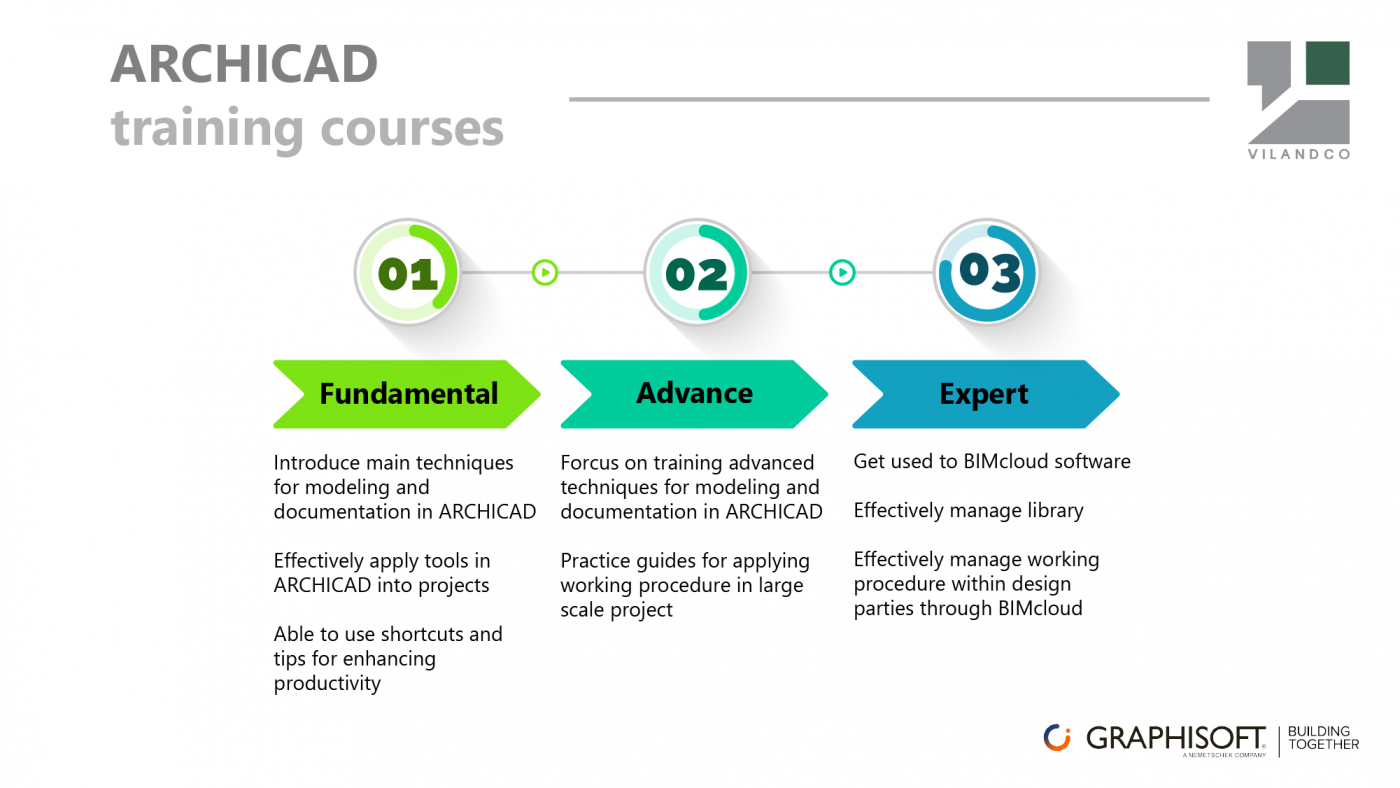 We also provide internal training courses on demand of companies and organizations that interest in our ARCHICAD training programs ( More )
We are also the representative to support students wishing to register for the direct training courses and certification exams of GRAPHISOFT. (More)