An Overview of ARCHICAD's Training Program
As the ARCHICAD training center of GRAPHISOFT in Vietnam, VILANDCO organizes courses that upholds stringent quality criteria. The instructors are not only brimmed with experience – but are also well-equipped to support, train, and work in large enterprises. 
For those keen on going from a beginner to an expert level in utilizing the ARCHICAD software, our training courses are right up your alley.
Note: ARCHICAD experts have adapted the course content from GRAPHISOFT's training program to be suited for the Vietnamese market.
About GRAPHISOFT's training program 
Courses are designed following international standards, and are certified and authorized by GRAPHISOFT
Trainers are brimmed with experience
Learn from certified trainers; by GRAPHISOFT Professionals & BIM Managers
GRAPHISOFT certification
Upon completing the exam, students will receive an official certificate from GRAPHISOFT that is recognized globally.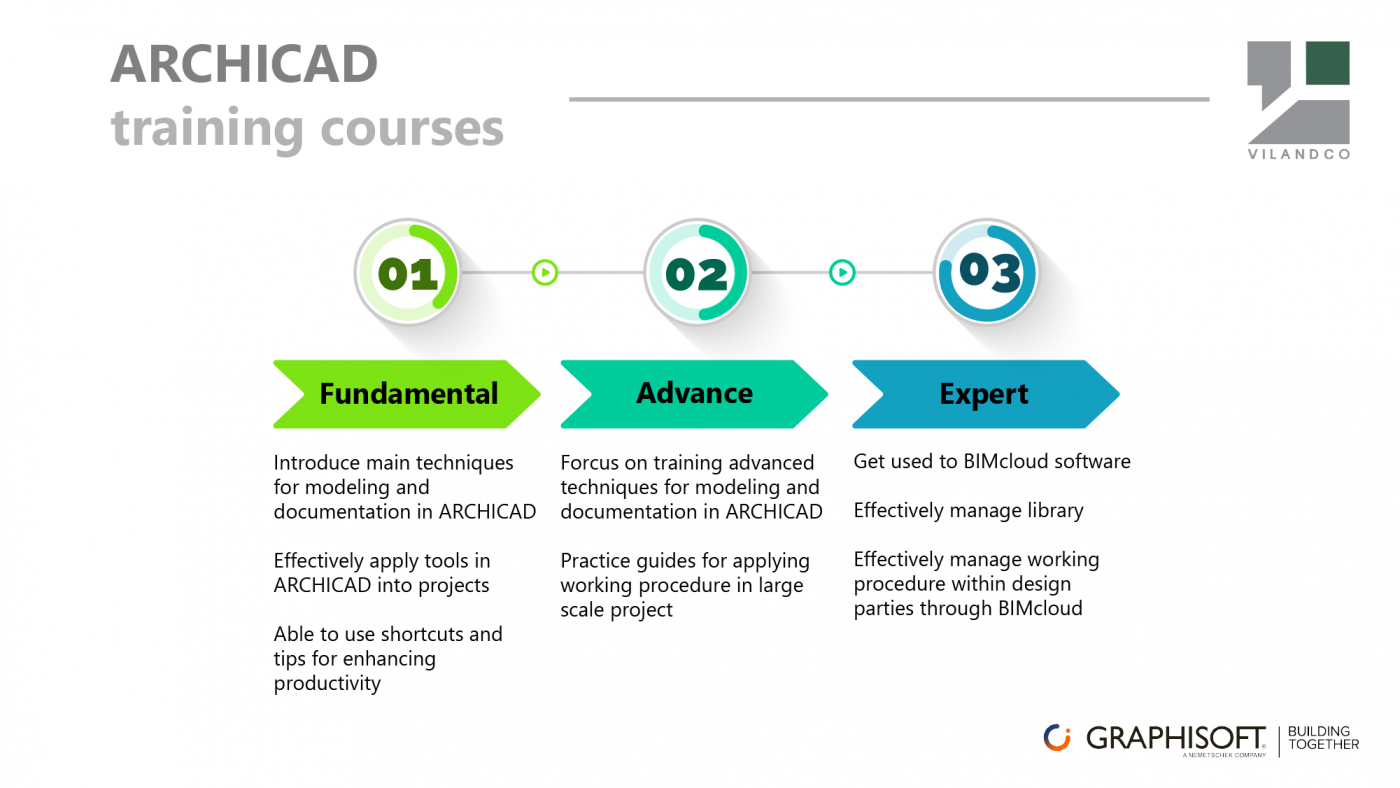 We also provide internal training courses on demand for companies and organizations that are interested in our ARCHICAD training programs (click here to explore more).
We also support students that are keen on  registering for direct training courses and certification exams of GRAPHISOFT (click here to explore more).